COMFO SAFE, SINCE 1985
A Space to Match Your Treasures
The new space design is different from the past, and the homes where people live also have new plans;
Combine visual and inner, integrate into life style, protect your most cherished treasure.
PLAY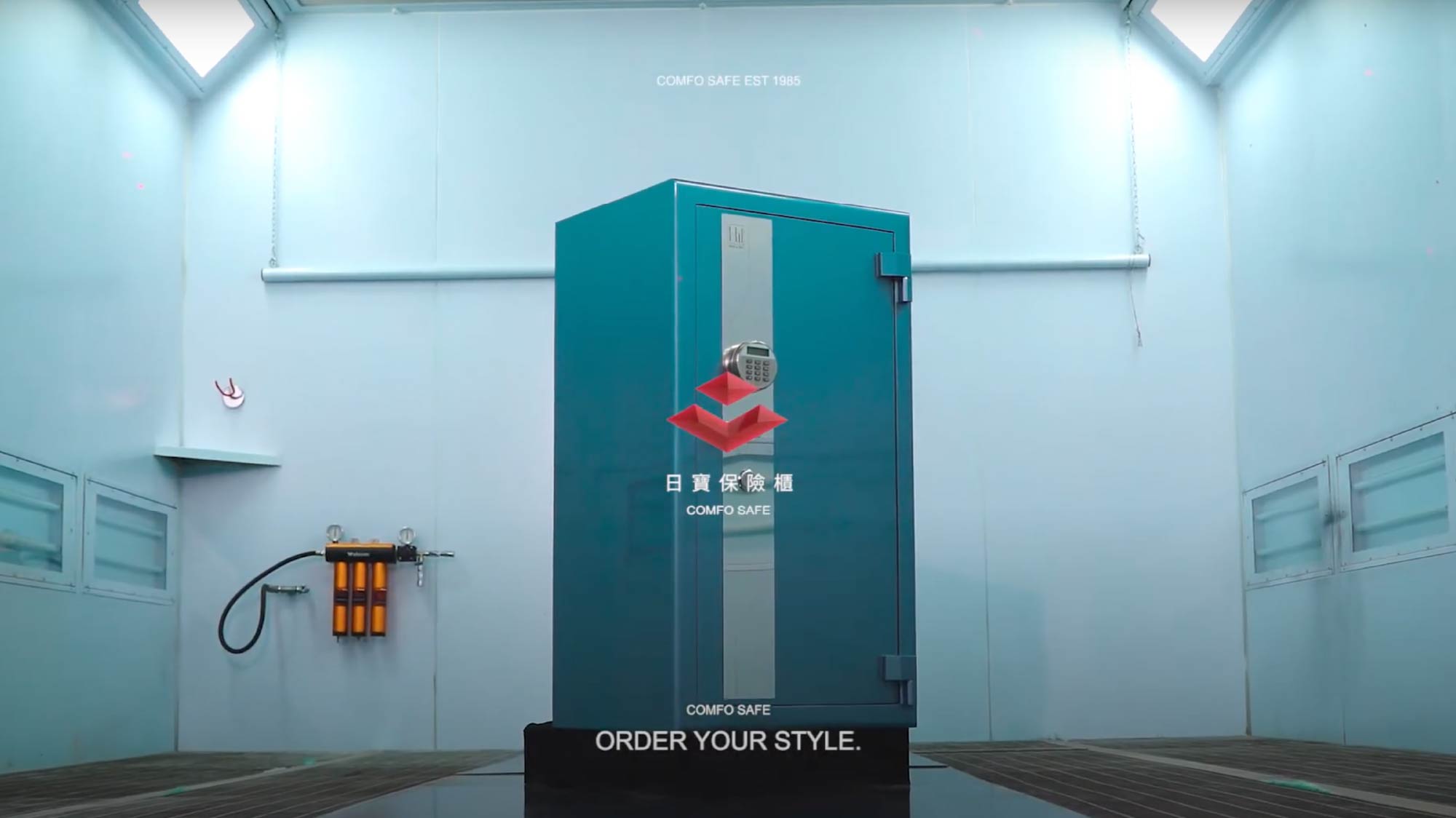 ABOUT COMFO
COMFO safe leads home trend
We have been deeply rooted in Taiwan for more than 30 years, from the very beginning, we firmly believe that quality and service are the core of the brand.
Adhering to the perfect consumer experience, we gradually open up the global sales market. Design is a bridge to improve life. Beautiful products can improve the quality of life of users. Functional products are no longer just to provide functions, but to show personal taste and characteristics is our goal.
In 1985, COMFO SAFE was established to serve Taiwan.
Get UL(Underwriters Laboratories Inc.) RSC, TL15, TL30, TL30*6 certifications
Pass ISO9001 certification
GET CEN (Comité Européen de Normalisation) and VDS certifications
COMFO factory in Taiwan established,factory registration number:67002386。
Established 1st flag-ship store in Taipei
Start Comfo Bespoke safe
COMFO safe is overturning the traditional impression and giving the safe a new definition through design aesthetics and attitude towards life.
COMFO STORY
The "service", "design" and "quality" of the brand have always been our goals. We believe that only giving users the best experience is our mission.
Based on the global changes in home styles, safes have also extended from single-function "safety" to home aesthetics and added other extended functions. Slowly, safes have begun to become part of furniture.

First of all, "customization" is one of the indispensable elements of furniture. In order to allow users to have a better experience, the production equipment and craftsmen we use are of the top level in the industry, and can be customized according to the user's home style and preferences. Customized safes to varying degrees. In addition, the "design" of the product is also different from the past. In addition to insisting on aesthetics, we also re-examined the needs of users, designed different types of functional products, and combined display and customization to create a new type of furniture display type. Safe, we will continue to develop new safes in the future.
The World's 1st double-authenticated safe
Professional
Certification
COMFO is the world's only safe manufacturer that passes the UL certification of the USA and the VDS highest-level certification of Germany at the same time. COMFO is also the only brand in Taiwan that designs and manufactures its own safe products rather than importing safes for reselling. COMFO's manufacturing process complies with international standards, and its product quality passes international certification. Additionally, it hires a group of professional body, coating, and electric embroidery shokunins to implement strict quality control.
VIEW MORE
Welding technique
Careful & Delicate
Technique
COMFO shokunins combine two steel plates with full welding to completely weld the seam with refined workmanship to deliver higher strength to significantly enhance the overall fineness and safety.
VIEW MORE
Highest grade materials
The Highest
Security Standard
Through stringent selection, COMFO has selected the thicker Q235 steel plate. Due to the low carbon content, the Q235 has better integrated performance for better coordination of strength, plasticity, and welding. Doorplate thickness 25mm, enclosure thickness 12mm, built according to the highest anti-theft standard for you to enjoy maximum safety.
CLOSE
About UL and VDS
UL is the most authoritative US safety laboratory and a large private institution engaging in safety test and verification. It is an independent, non-profit professional institution for running public safety tests. Besides study data about hazards and their severity on human life and property in various materials, devices, equipment, and constructions to help reduce and prevent damage to human life and property and conduct fact investigation at the same time.
VDS anti-theft test conducts type tests and system tests on various fireproof and anti-theft products. It is one of the world-leading independent certification, testing and verification bodies in the EU. As the testing process is rather demanding, testing personnel performed the test with over 200 different destructive tools to fully demonstrate the non-compromise about safety of German people. This also proves that products passing VDS certification are quality and reliable products.
CLOSE
Oxyacetylene Welding vs. Argon Arc Welding
Most argon arc welding in the market is like gluing up copper plates. Although the product is not easily deformed and weld marks are fine, the strength is low and the welding dust will cause pollution.
COMFO selects the oxyacetylene welding that requires manual melting and then fusion of the steel plates. The product is robust and durable, not easy to break or crack. Finally, putty is used to polish the surface to make it look smoother.
How we build a safe from scratch
Our Concept
With an independent R&D department, COMFO upholds "originality" and "encouragement" to build safes that meet customer demands from ground zero.
Sustainable Development
Recycle & Sustainable
RECYCLE & REUSE
Automatic jet washer reclaims solvents for reuse. Automatic jet washer saves and reclaims solvents for reuse.

SUSTAINABLE USE
COMFO products come with 24-hour service by exclusive staff for any product-related issues. Upholding resource conservation, environmental protection, and sustainable development, COMFO will help refurbish all damaged or aged COMFO safes.
SAIMA paint factory
Eco-friendly
CARE FOR ENVIRONMENTAL PROTECTION
Enhance efficiency and reduce dust pollution by eliminating emissions with activated charcoal filters in coating with paints from Italy. Sort and recover packages and consumables according to the legal and regulatory requirements.
Protective Equipment
Safety Protection & Assessment
SAFETY EVALUATION
Request factory workers to use personal protective equipment (PPE) such as masks and protective gowns and implement dust management at the polishing zone to prevent environmental hazards and health problems. Ensure technology, safety, and manufacturing quality through periodic personnel evaluation.
Safe Room, Save Good.